For decades, lasers have shown promise in repairing damage to the scalp and generating new hair growth. In recent years, laser hair growth therapy has advanced by leaps and bounds. Safe, effective, and FDA-approved, it represents a proven way to regain fullness and volume.
HRC Dayton is a leading name in hair restoration solutions of all kinds—and that includes convenient laser therapy options. We invite you to learn more about the solutions we offer to men and women alike, throughout the Dayton, Ohio area.
About Laser Hair Growth Therapy
As with all of our solutions, laser hair growth therapy begins with a consultation. Different people lose their hair for different reasons, and it's helpful for us to take a close look at your scalp to determine which solutions make the most sense for you. We do this in a relaxed, private, one-on-one setting, right here in our Dayton salon.
From there, we can talk with you more about the specific value in laser hair growth therapy. Here's how it works, most basically: Extremely low levels of "cool" laser light are emitted to the areas of your scalp where hair loss has faltered. This has the effect of generating new blood flow, which "wakes up" follicles that have become unproductive. The results can include healthy new hair growth.
We are pleased to offer laser options for both in-home and in-studio use—allowing our clients plenty of convenient ways to get laser hair treatments.
At-Home Laser Treatments
With at-home laser treatments, you receive a small laser unit that you can literally take home to use any time you want—while you watch TV, read a book, or simply play on your phone or tablet! These lasers are safe, clinically proven, and easy to use; we are proud to offer options from both Hair Max and iGrow, two of the leading names in laser hair restoration.
In Studio Laser Treatments
In addition to these convenient take-home offers, we have our own laser technologies available right here in our comfortable, relaxing Dayton studio—allowing our stylists to provide treatments to clients on a regular basis. We sometimes recommend these laser sessions in conjunction with other treatment methods, such as the Head First trichological line.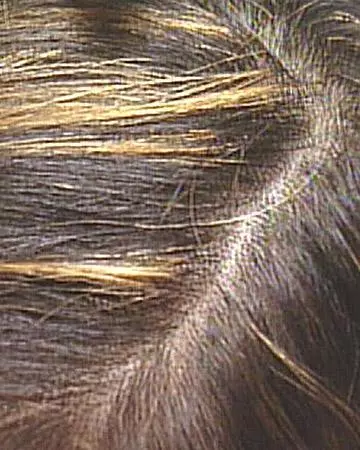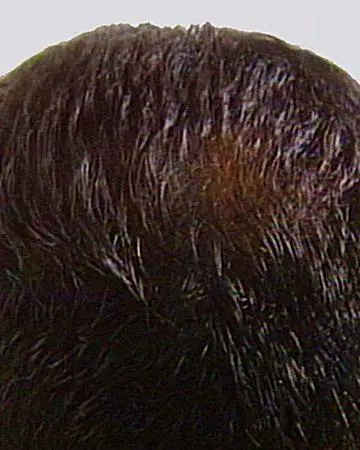 Hair Max laser devices come in a variety of convenient forms, all designed to make home treatments a breeze. The options include laser caps, laser bands, and even laser combs. All are clinically tested and FDA-approved to stimulate new hair growth.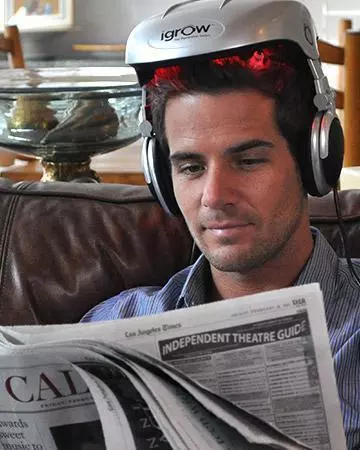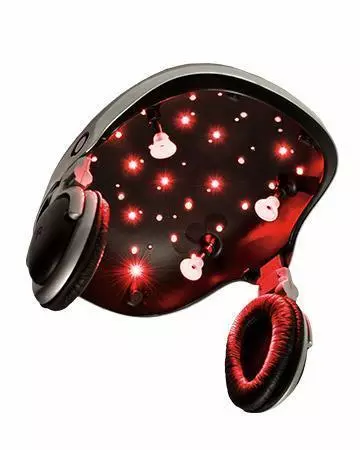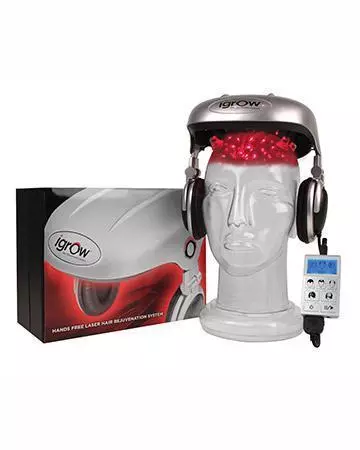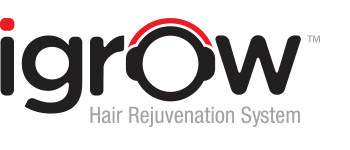 iGrow Laser Hair Growth Helmet
The iGrow system includes a comfortable and convenient laser helmet that allows you to quickly self-administer treatments; it's been tested and proven to increase hair count in women and in men alike.
No matter your hair loss needs, there is always hope for you to look and feel like yourself again—and for many clients, that hope starts with a laser treatment! Contact HRC Dayton today and schedule an appointment for laser hair growth treatment.